Tucson Counselor | Dr. Tom Brunner
12 Questions to Ask a Counselor, Therapist, or Mentor Your're Considering Seeing
I am a Tucson-based counselor, with over 15 years of experience counseling people from all ages, circumstances, and walks of life. My counseling approach is to first and foremost, make sure that I develop a powerful grasp of exactly where a person is at the point in time they come into my office.
People often get confused about what the differences are between a psychologist, counselor, therapist, etc. There are very significant differences that can drastically effect whether you get the outcome you are seeking. See my discussion of Why a Psychologist?
Too many people in the counseling field rush into giving advice without first making sure they have done a full inventory of that person's life situation, relationship patterns, and personality tendencies. This can be done in an efficient, concise manner so only the necessary but critical information is collected. Part of the way I have done that is to obtain the highest level of training in the field of behavioral health, by becoming a Psychologist.
It is only from a comprehensive understanding that appreciates each person's one-of-a-kind uniqueness that precise recommendations can be made and actually get traction in that person's life. Any piece of counseling advice falls along a spectrum from generic or vague, to on the other end, precise, tailored, and amazingly impactful. It is this latter type of advice that can change lives.  But to be given that kind of advice people need to find a counselor who has deep and broad expertise with assessing a full variety of personalities. Great counselors are not paid for their time sitting with clients as much as they are paid to carefully apply the years of experience they can utilize as they work with the client. Great Counseling must be based on Great Assessment.
You deserve to see a Great Counselor, someone who optimally utilizes the time between each meeting, in order to maximize your skill building. One way I do this is by working closely with clients to develop a roadmap of where they want to go, and then each week having specific skills they work on developing.
What Exactly do Counselors do?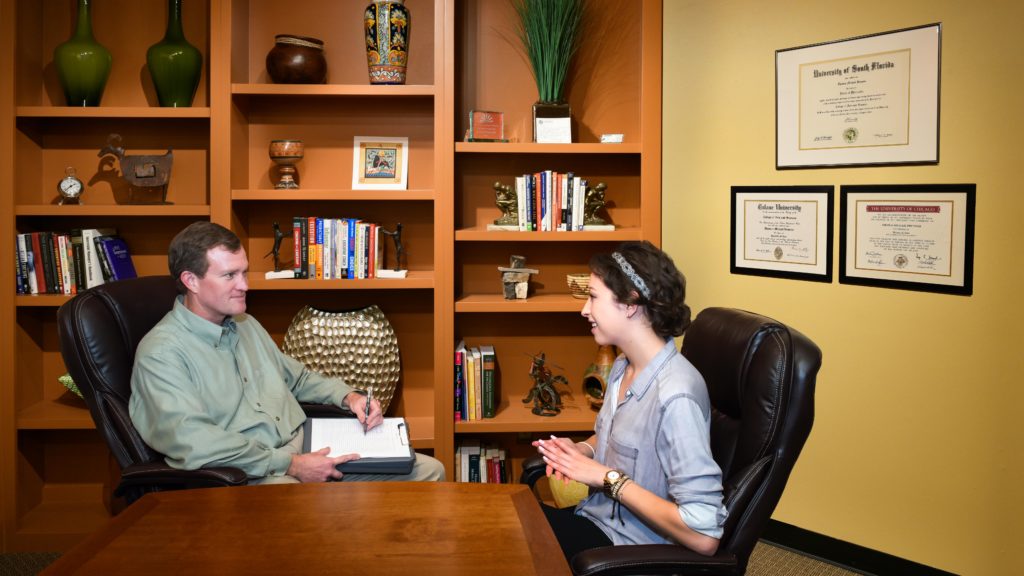 Great counselors utilize powerful behavioral science techniques, which include advanced personality measures and most effective interview techniques in order to help you efficiently figure out how to fill any identified skill gaps.
Every person has what I call their own "personality fingerprint." I have advanced training and unique research experience in personality assessment so that any problems people have are treated from a strength-based perspective where that person's greatest strengths are used to fill in any skill gaps.
Great counselors provide you with a cognitive map of how your entire personality functions. This map clarifies key dynamics that are getting in your way of reaching your true potential.  Counselors then provide you with an exact order in which your inventory of issues should be tackled. All the while, great counselors customize how they work with you so that your ability to fully trust them, and even share secrets you've never shared with anyone else, come out on the table.  Only by allowing your counselor to see your shadow will you be able to get the full powerful effect of life changing counseling.
What Personal Touches do I Offer?
Small Business, Low Volume, Higher Quality
Unlike a great majority of counselors, I have not chosen to work for a counseling company, major corporation, or large group practice. A significant amount of counseling is now corporate-based, where people may be moved between counselors due to the fact these corporate counseling practices can have high turnover rates.
Craftsmen Model
With much of the counseling world headed to the corporatization of counseling, there is a movement toward higher volume, and away from providing you with a more customized, personally tailored experience. I have intentionally chosen to stick with the Craftsmen Model of being an independent PhD Doctor, with one wonderful assistant named Denice.  My office is completely private as I have a separate entry and exit so my clients do not run into each other.
It is critical that the environment you are counseled in is comfortable and highly responsive.  By keeping my client volume very low, my assistant Denice and I remain highly responsive. Our commitment is to make each client feel like they are our only client. We are not happy unless you are happy.
Maximizing Focus on Each Client
Providing great counseling involves a tremendous amount of empathy with every meeting, and truly staying in the moment with the client.  Listening to clients for a full hour, with fully focused attention, completely dedicated to getting a true sense of where you are from beginning to end takes incredible commitment.  Due to the high level of attention I wish to provide to each client, I have chosen to generally not see more than 10 to 15 people a week. That way I can bring 120% of my focus to every meeting.
By seeing both adults and children, conducting treatment, assessment, and consultation, I retain a balanced clinical life allowing me to stay on top of best practices in each of these diverse areas.
Ongoing Researcher = Better Clinician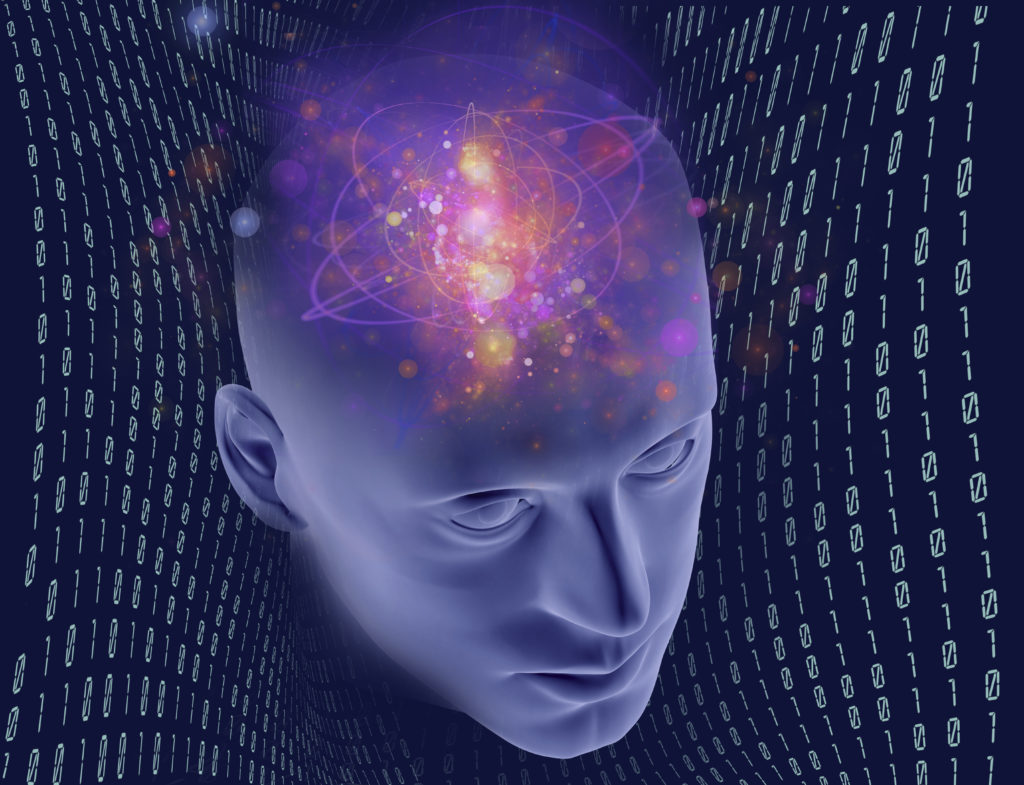 My focus is to continue to engage in research as well as to continually provide expert witness work in the legal realm, all the while working with a healthy combination of high functioning to more challenged individuals.  This wonderfully refreshing diversity of experiences allows me to stay on my toes, and provide you with a unique hybrid approach where I weave together many different knowledge bases into unique solutions that can help each person that I work with.
One of my more recent areas of research is developing a unique process to help people (including students) figure out what they are TRULY meant to do. Here is a story from one of my college-aged clients. Helping you or your student preventing unnecessary college debt is a passion of mine! 
Self-Reflective Doctor Who Has Done Significant "Self Work"

I am a huge believer that you deserve to work with a counselor who has a uniquely comprehensive understanding of themselves.   This allows the counselor to not bring any of their own issues into the counseling, where they can be completely focused on understanding where you are now, and where you want to go. Part of my training was to personally undergo many different kinds of personality assessment processes to obtain a 360° view of my own strength and skill gaps. The key to being a great mentor or counselor is truly knowing yourself, so that your own issues do not get in the way of providing a completely client-centered experience.
Expertise with Uncovering and Developing Talent
You deserve to work with a counselor who will discover your most impressive strengths so you grow stronger through the counseling work.  For 15 years I have worked with highly talented and/or gifted children and adults, as well as high performance athletes, as a part of my practice.  You deserve to work with someone who not only understands how to work with you from a mental health perspective, but also from a Talent and Strength Based perspective.  In other words, I recognize the shortcomings of the Medical Model, where the focus is only on a diagnosis.  

In contrast, I practice from a Optimizing Performance model, where I'm focused on providing you with work that will not only address your greatest pains, but along the way bring you as close to your True Potential as possible. Here is a blog post I wrote about how Psychologists will increasingly influence High Performance Athletics, which I work with in an ongoing manner.
Deep Community Relationship > Enhanced Team-Based Treatment
If we work together and you already have other people who are working with you, I make sure to understand what role I should play, and what role other highly effective professionals should play. We figure this out together.
As a Tucson-based counselor, I recognize that your team needs to work very closely together, and I have built a thick and reliable network of trusted professionals with whom I have strong ties here in Southern Arizona.    Moreover, sometimes we need to find someone with expertise outside of Tucson and I have developed a nationwide network of professionals. That way, we can find the very best people who can also save you time and money.
Please feel free to review my resume, which reveals I have worked with some of Tucson's best-known organizations including St. Joseph's Hospital, the University of Arizona Athletics Department, the University of Arizona Diagnostic Resource Center, and numerous private, public, and charter schools.
Related Posts