About Tucson Psychologist Dr. Thomas Brunner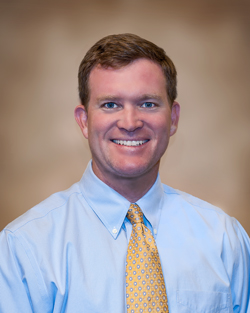 Resume / CV
Click Here to download my General CV / Resume.
Click Here to download my Forensic Vitae / Resume
Dr. Thomas M. Brunner is a licensed clinical psychologist who specializes in advanced assessment and treatment of children, adolescents, and adults. He is considered an expert in several areas including assessment and child/adolescent development. He works across a wide spectrum of functioning from several impaired to those who are gifted/talented.
His unique assessment approach has led to his being consulted by a wide variety of parents and professionals in Southern Arizona and beyond. His unique approach to pinpointing the fundamental factors involved in emotional, behavioral, and learning problems is the result of many years of unique training with children, adolescents, and adults. You may read his blogs to get a more personal feel for his style.
One of Dr. Brunner's key missions is to combat trends toward inaccurate or misleading diagnosis of behavioral, emotional, or learning challenges. He has a particular interest in significantly contributing to the movement focused on more thorough behavioral science assessment using more precise tools. Superficial assessment is an all too common occurrence in behavioral health in his opinion.
To carry out this mission, Dr. Brunner has continued to publish peer-reviewed research as well as give presentations both in Tucson and around the country on topics including advanced assessment. His practical approach to assessment has been forged partly through his wide breadth of "in the trenches" experience which includes work in pediatric, medical, forensic, school, residential, crisis and outpatient clinical settings. He has particular expertise with children and adolescent, stemming from research and clinical work with other child experts including Gary Geffken, Ph.D., at the University of Florida. Recently, he published an article on the accurate assessment of ADHD in a book edited by University of Arizona assessment expert Dr. Nancy Mather.
For over a decade Dr. Brunner has been committed to delivering the most cost-effective care, with the most sustainable results, in the most compassionate manner. Dr. Brunner's belief is that through the usage of more advanced behavioral science tools, not only can a person's problem(s) be more accurately identified and solved, but their potential can be unleashed leading to sustainable improvement.
Dr. Brunner's passion for improving the precision and impact of behavioral science assessment led him to invest 5 years of his life to creating and publishing a measure of anger for youth known as the State Trait Anger Expression Inventory (STAXI-2 C/A) which is viewable here. The STAXI-2 C/A is one reason why Dr. Brunner has become a recognized local and national expert in accurate assessment/evaluation of even complex problems. The STAXI-2 C/A is now being adapted into eight languages around the world and is used with hundreds of youth in the US in athletic, school, medical, outpatient, and forensic settings.
Dr. Brunner earned his Ph.D. in Clinical Psychology from the University of South Florida ([USF] Tampa, FL), a nationally recognized Research I University. At USF, he worked most closely with Dr. Charles Spielberger, PhD, ABPP, Professor Emeritus, a pioneer in the area of personality assessment. Dr. Brunner co-authored several publications with Dr. Spielberger, in areas including personality assessment, depression/anxiety, and youth anger. He then completed his psychological residency at an academic teaching hospital known as Shands Hospital, at the University of Florida (Gainesville, FL). Following this experience, he completed his postdoctoral year of training at Hillsborough County School District, where he honed his assessment skills while he served school students with severe learning and behavioral challenges. His doctoral training also included work at Shriner's Children's Hospital and The Children's Home in Tampa, Florida.
Previous to this doctoral level of training, he completed his M.A. at the University of Chicago (Chicago, IL) where he specialized in Psychology and Ethics. During this time he also worked in the behavioral health "trenches" as a teacher/behavioral specialist at The University of Chicago's Orthogenics School. This is a residential facility for severely abused children known for its groundbreaking work with children who have Autism and/or Asperger's syndromes.
Dr. Brunner has been consulted by statewide organizations including St. Joseph's Hospital, University Medical Center, and the Arizona Board of Nursing, as well as by national organizations including the Discovery Channel and the Department of Homeland Security.
Dr. Brunner is humbled by the fact that in 2010, he was lucky enough to have fellow psychologists from around the State of Arizona nominate him to receive the Early Career Psychologist Award, which is given by the Arizona Psychological Foundation.
Community
Community outreach has always been a key part of his professional mission. That is why one of his most enjoyable activities is mentoring the undergraduate members of his research team, many from the University of Arizona. Thus far, the vast majority of his intern students have been successfully accepted into programs such as at the National Institutes of Health (Washington, D.C.) and Washington University. His research team has worked on projects presented here in Tucson (e.g., at the Frances McClelland Research Institute, University of Arizona) as well as to be presented in other countries (Society for Research in Child Development [SRCD] conference, Montreal, Quebec, Canada). Dr. Brunner is currently working with researchers in countries including India and Canada.
He and his wife (a native Tucsonan and veterinarian) are raising two children, two dogs, and four cats. He is an avid cyclist, mountain biker, hiker, and Wildcat Fan!
Resume / CV
Click Here to download my General CV / Resume.
Click Here to download my Forensic Vitae / Resume.